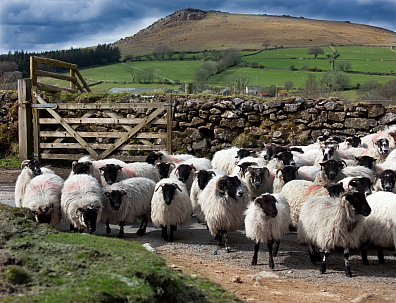 Black Face Sheep
.... renowned for its black face sheep
Spango Bank holiday cottage is situated on a busy, working sheep and cattle farm.

There is a huge variety of wildlife on your door step, from pheasants to partridges, rabbits to ducks. Keep an eye out and you never know what you might see!

Spango Farm itself is renowned for its black face sheep which freely roam the rolling hills around the cottage.

The cattle are bread to produce high quality Scottish beef and are sold at the local markets.

This farm is an exciting and bustling environment.
....our image gallery
View our working farm in pictures. Please click on a picture to enlarge.